Who is the Biological Father Of Ifeanyi? – See Davido Final Answer (Photo)

Who is the Biological Father Of Ifeanyi? – See Davido Final Answer (Photo)
Rumor has it that Davido may not be the Biology Father of Ifeayin Adeleke whom he welcome with chioma.
According to the trending report Few Days Ago, it was allegedly revealed that "Chioma and Peruzzi once dated". Which has made many Nigerian to doubt the real father of Davido new born "ifeayin".
Even as the peak of this situation, artist peruzzi never denied this rumor.
A Tweet which was reportedly fake has seen davido to reply to the journalist who his alleged to have once claimed peruzzi and davido are not cousins.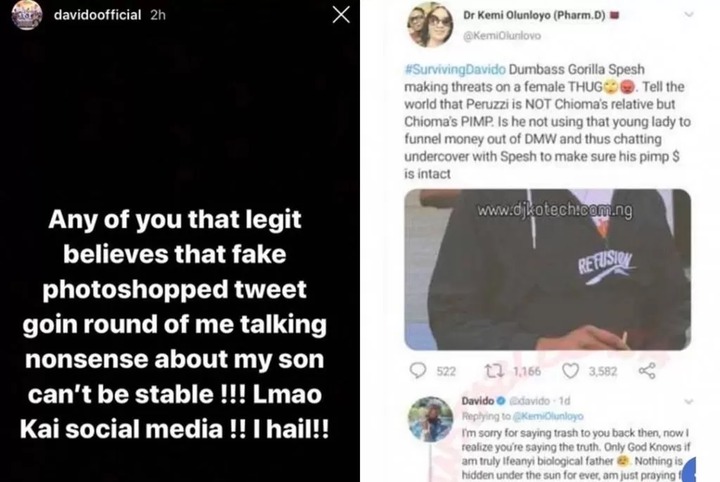 Which has made Davido took to his instagram to give answer to the long waiting Question, See below: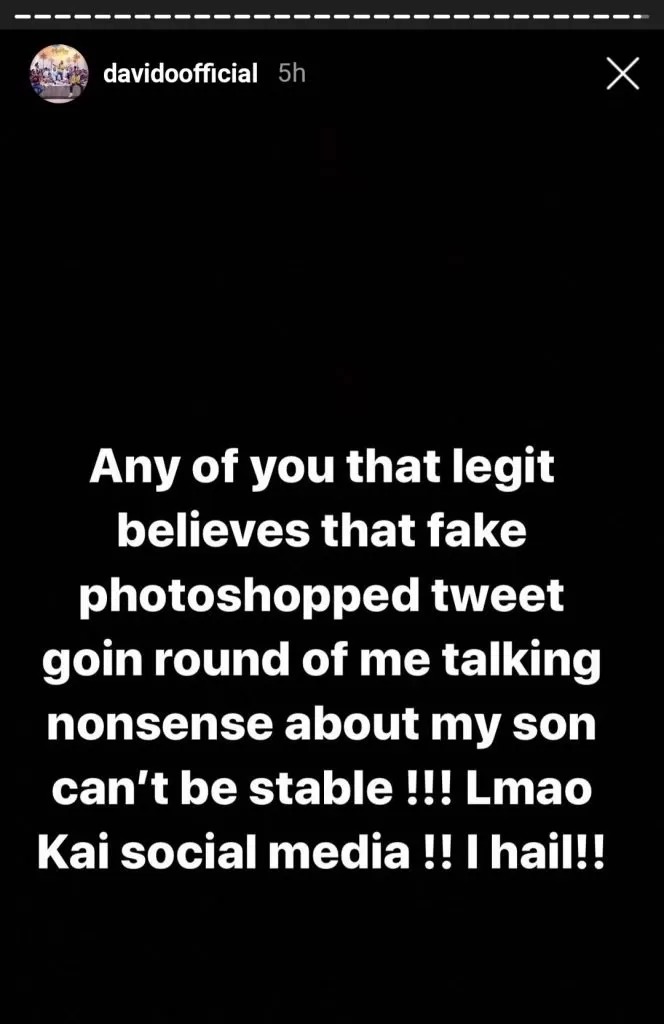 TRENDING SONGS
Share this post with your friends on
0 Responses